News and Events
Annual Day 2023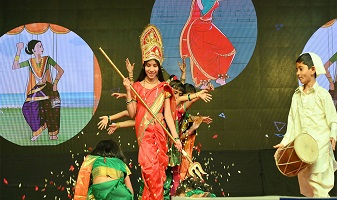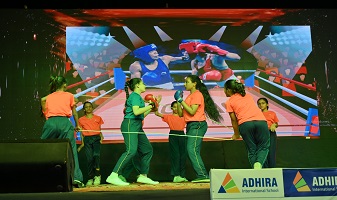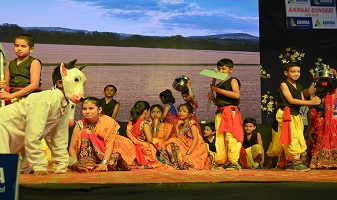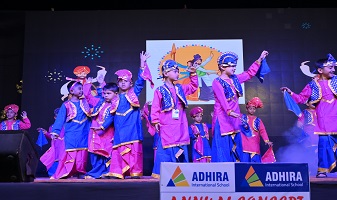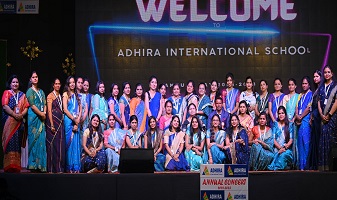 A Planetarium show at ADHIRA INTERNATIONAL SCHOOL
Only 100 seats are left.
Enroll Now and experience the Planetarium 🚀🛸closely.. 🌥 ✨
Free entry for already enrolled students
Other students Rs. 150/-entry fees.....
Shiv Jayanti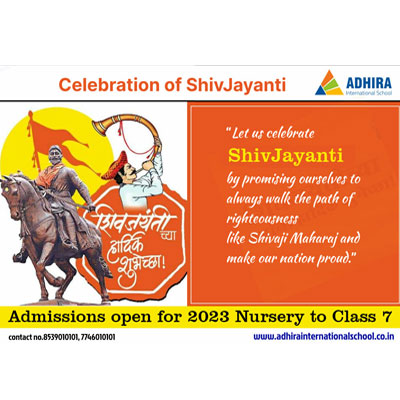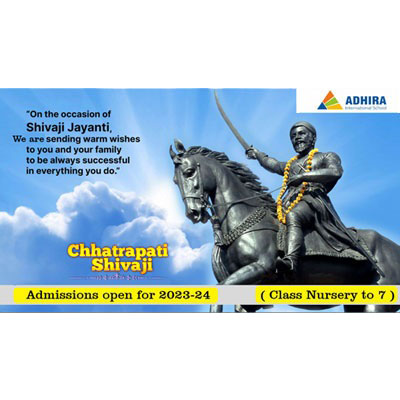 Mahashivratri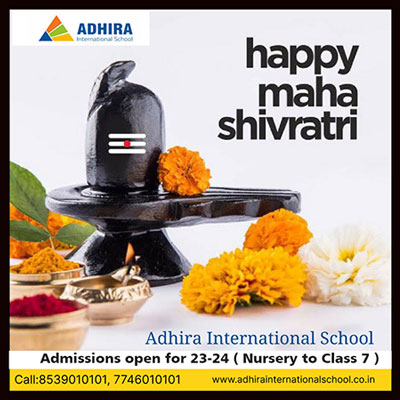 National Science Day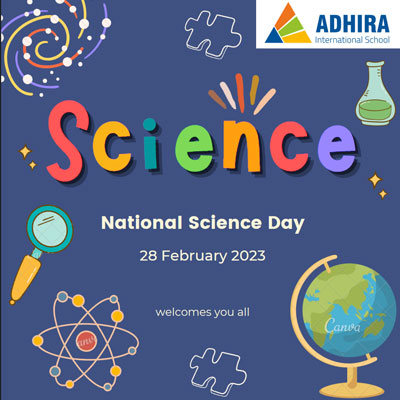 Marathi Bhasha Din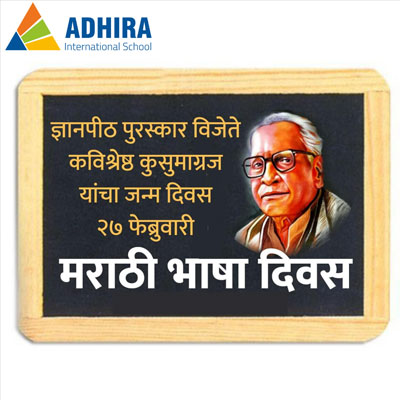 Holi


Gulaal, Pichkaari, sweets and celebration – Holi is One of the biggest festivals and we all look forward to.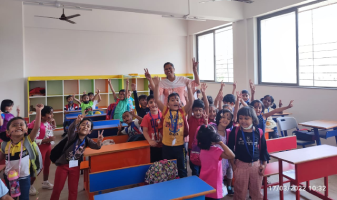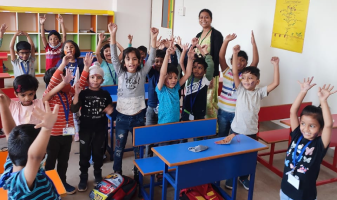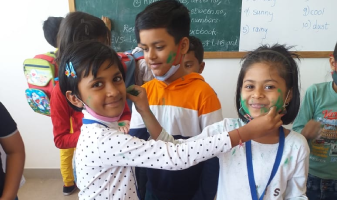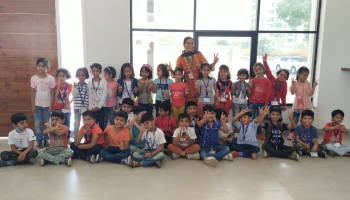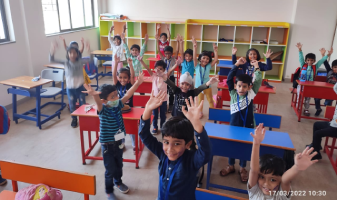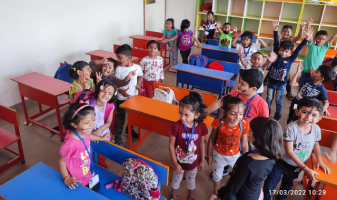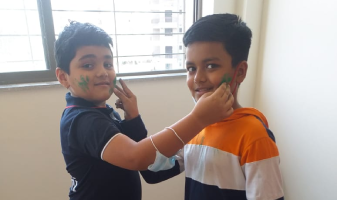 Women's Day


Here's to strong women May we know them, May we be them, May we raise them.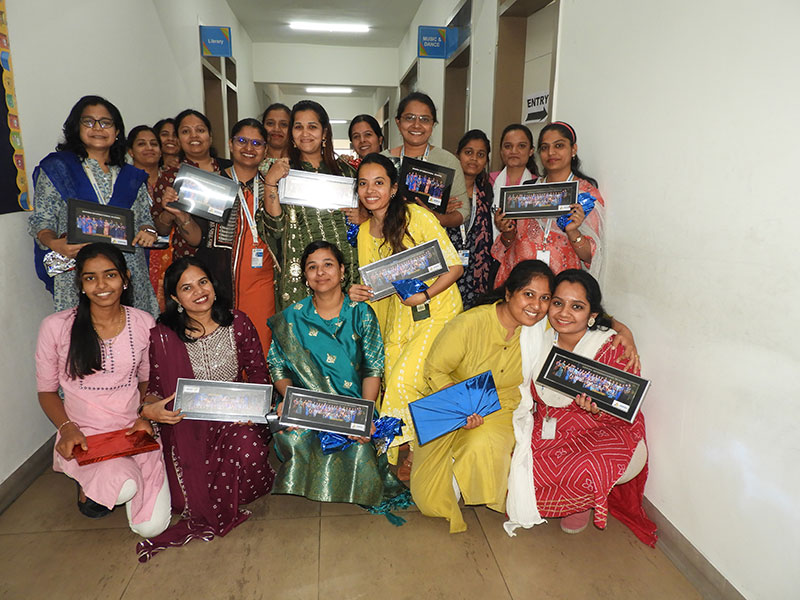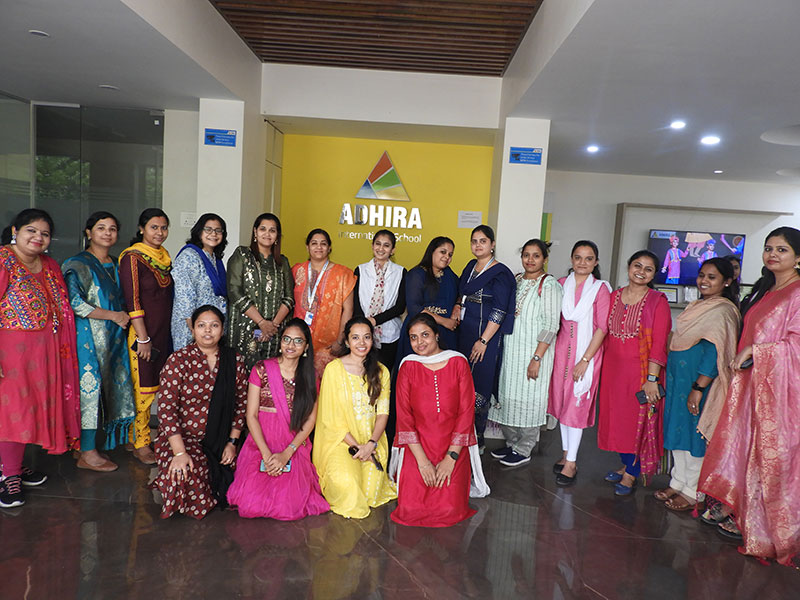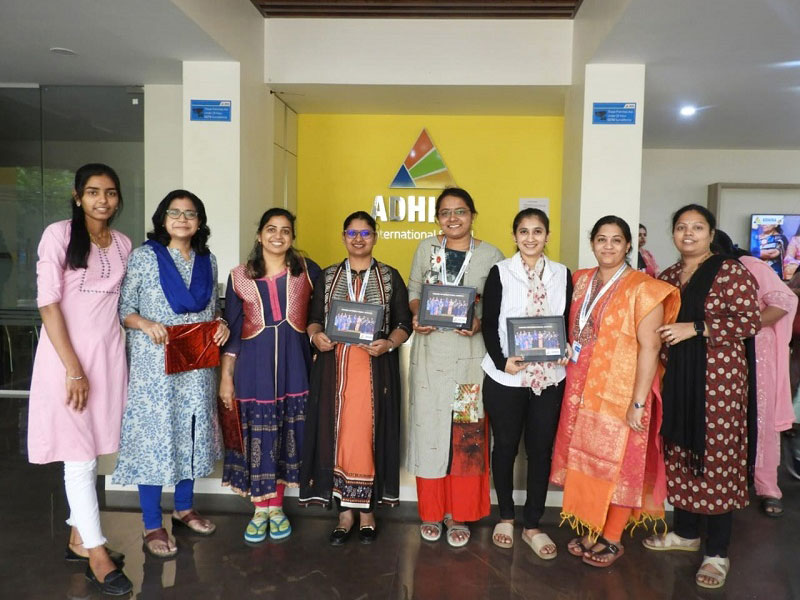 Shivjayanti


The birth anniversary of the famous maratha monarch Shivaji(maharaj) is celebrated as Chattrapati Shivaji Maharaj Jayanti.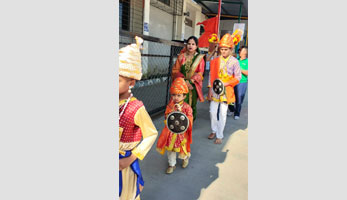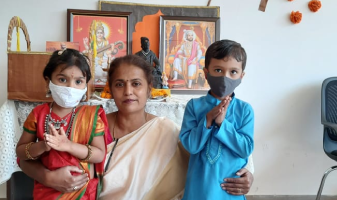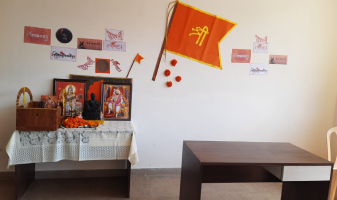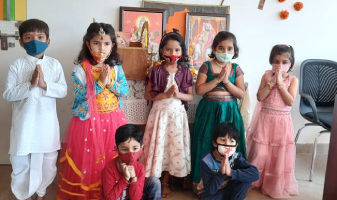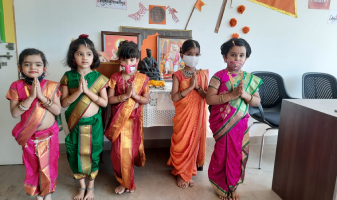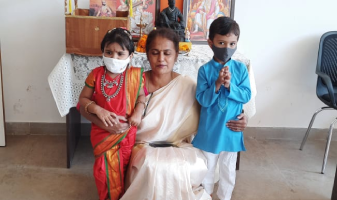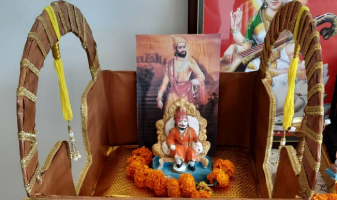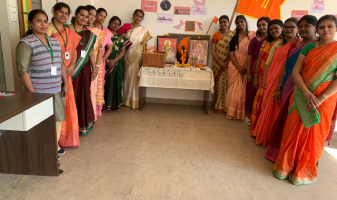 Christmas cheer of joy at Adhira International School, Pune


"Christmas is not a time nor a season, but a state of mind. To cherish peace and goodwill, to be plenteous in mercy, is to have the real spirit of Christmas." – Calvin Coolidge Christmas is a well-known Christian holiday set in December, celebrated the world over and famed for its decorations and Santa Clause. Christmas means "Feast Day of Christ". At Adhira Through a wonderful party with the theme "Party with Safety' At Adhira International we encourage traditional morals in our children as one of the most important aspects of our curriculum.

At Adhira International school preparations for Christmas started early this year because after the pandemic almost after 2 years students of AIS joined the school to make them more enthusiastic the school Chairman Mr. Navnath Dhawale, guided and instructed the staff members to celebrate Christmas in full zeal and joy. Preparations for Christmas involved a lot of activities, decorations, food, and most important gifts for students. All staff members attired themselves in matching Christmas outfits, red and white. Students also came in red and white attire to celebrate the holy and first celebration after the pandemic with full joy, energy and happiness.

The boundless joy of celebrating this festival was quite evident on the faces of each and everyone. Before the celebration began in the auditorium there was a surprise given to the students in the morning itself wherein, the school ground and auditorium were decorated with bells, gifts, wreaths, balloons, Santa Claus cut outs and many more positive vibrant items.

Nurturing the traditional values is one of the major parts we inculcate amongst our students. Welcoming with a smile is the most beautiful tradition of our culture, our staff members welcomed the students and parents with their warm wishes and made the students feel happy and excited by the namaste and bell ringing, as they are back to school, back to the happy place after a long pandemic period. The celebration kick started with the melodious Christmas song Jingle bell and a short audio video clipping which depicted the whole story of Jesus Christ. Our staff became Santa and distributed joy, health message, happiness in the form of chocolates and gifts. The Billion wonder smiles on the faces of Adrian's are the reward for each one of Adira International school's staff and management.

Chairman Mr. Dhawale, addressed the students with the beautiful quote, "We should learn the true Christmas lesson of gentle, thoughtful kindness to those we love and to all we meet in life's busy ways." He also appealed to his students to spread joy, smiles and happiness to others' lives in all the possible ways.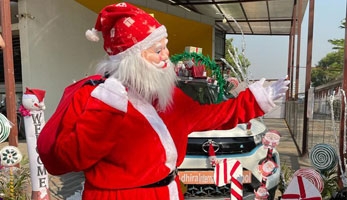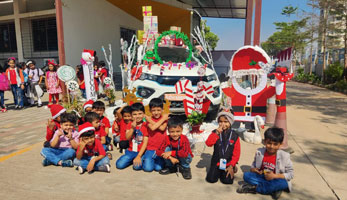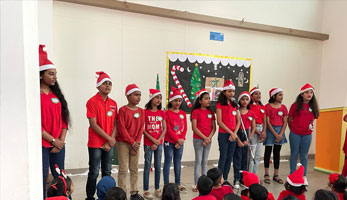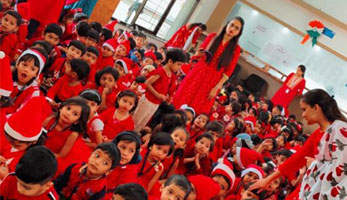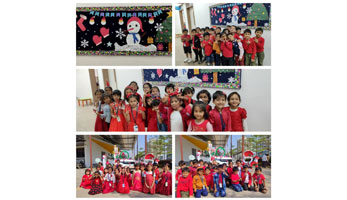 SCHOOL CHALE HUM.....


AdhiraInternationalSchool wishes all parents and students the very best as school has classes has started physically on Monday after being shut for over a year-and-a-half due to the COVID-19 pandemic. This is for the first time that the students will be coming physically to Adhira International school, since the school began two years ago.

School is following all the norms given by the health department and education department taking into consideration every child's health. At the school gates, authorities ensured that all the students wore proper masks and sanitized their hands before entering the premises, and only one student was asked to sit on a single bench in classrooms.

Students were being welcomed inside campuses with music, balloons, sanitizers and social distancing protocols. Teachers have decorated the classes to give the students a warm welcome. Students appeared excited while entering the schools and meeting their friends, classmates and teachers. Everyone including the students, teachers, parents and the non-teaching staff of the school are excited for this offline mode of schooling!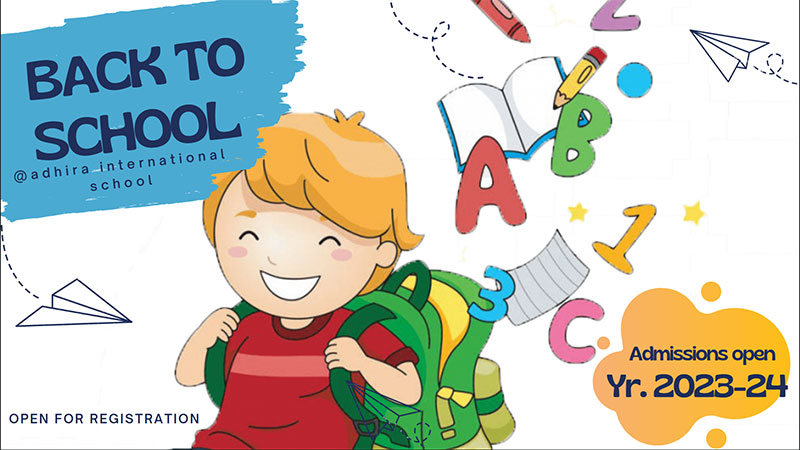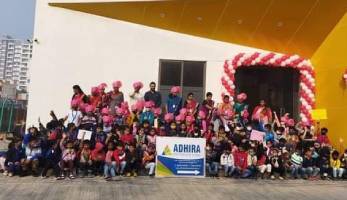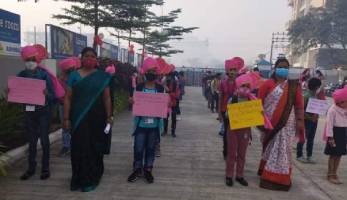 DIWALI FARAL FEST


दिवाळी फराळ
दिव्यांची आरास, फराळाचे ताट,
फटाक्यांची आतिषबाजी अन् आनंदाची लाट.

दिवाळी म्हणजे दिव्यांचा सण , तिमिरातून तेजाकडे नेणारा सण. अंधारावर प्रकाशाच्या विजयाचे प्रतीक म्हणून दिवाळी साजरी केली जाते. अशी सुंदर , रम्य दिवाळी संध्या अधिरा इंटरनॅशनल स्कूलच्या प्रांगणामध्ये मध्ये साजरी करण्यात आली. या दिवाळी फराळ कार्यक्रमाचे प्रमुख अतिथी मा. श्री. लक्ष्मणभाऊ जगताप ( कार्यसम्राट आमदार- चिंचवड विधानसभा ) , मा. श्री. नवनाथ ढवळे ( संस्थापक, अध्यक्ष - अधिरा इंटरनॅशनल स्कूल ) मा. सौ भारती विनोदे ( भाजपा महिला मोर्चाच्या प्रदेश कार्यकारिणी सदस्या ) मा. श्री. बाळासाहेब तरस ( मा. नगरसेवक - पिं. चिं.म. पा.) मा. डॉ. देविका शिंदे ( सहाय्यक संचालिका - अधिरा इंटरनॅशनल स्कूल ) मा. सुनिता फडके ( प्राचार्या - अधिरा इंटरनॅशनल स्कूल ) इ. मान्यवर उपस्थित होते.

दिवाळी निमित्त फराळाचा आस्वाद घेता यावा यासाठी विद्यार्थी व पालक यांच्यासाठी विविध कार्यक्रमांचे आयोजन करण्यात आले होते. विद्यार्थ्यासाठी संगीत खुर्ची, लिंबू चमचा, बेडूक उड्या, ब्लाइंड फोल्ड ॲक्टिविटी तसेच पालकांसाठी फॅशन शो, बेस्ट कपल इ. कार्यक्रमांचे आयोजन करण्यात आले. या स्पर्धेत प्रथम, व्दितीय, तृतीय क्रमांक मिळालेल्या विद्यार्थ्यांना विविध बक्षिसे देऊन गौरवण्यात आले. यादिवशी सर्व विद्यार्थी, पालक, शिक्षक, यांनी कार्यक्रमाचा मनमुराद आनंद लुटला.

कार्यक्रमाच्या नियोजनाचे हेतू पालक-बालक यांना घराबाहेर पडून भीतीच्या वातावरणात मधून बाहेर पडण्यास मदत व्हावी हा होता. पालकांनी या कार्यक्रमाला अतिशय चांगला प्रतिसाद दिला, सर्व विद्यार्थी व पालकांनी स्वतः सोशल डिस्टंसिंग नियमांचे पालन करून प्रत्येक कार्यक्रमात संपूर्ण तयारीनिशी सहभाग घेतला , तसेच आमदार लक्ष्मण भाऊ जगताप यांनी शाळेचे व पालक यांचे विशेष कौतुक केले. यावेळी श्री सुरेश रानवडे यांनी मनोगत व्यक्त केले व शाळेच्या प्राचार्या मा.सुनिता फडके मॅडम यांनी आभार प्रदर्शन केले. सौ. शितल कळसकर यांनी कार्यक्रमाचे सूत्रसंचालन केले. तसेच शिक्षकवृंद व शिक्षकेतर कर्मचारी , विद्यार्थी व पालक उपस्थित होते. सर्व पालकांनी शाळेचे आणि श्री ढवळे सर यांच्या या संकल्पनेचे भरभरून कौतुक केले.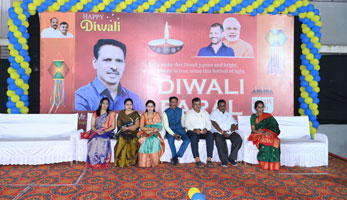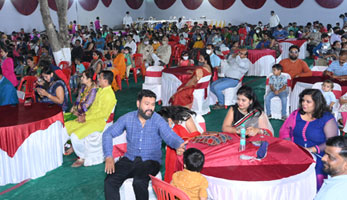 JANMASHTAMI CELEBRATION


Sweeter than honey, tastier than curd, pleasanter indeed than any happiness and joy is the company, is the power of the name of Krishna. The birthday of Lord Krishna is celebrated with great devotion and enthusiasm, on this day, in India. Krishna Janmashtami, also known as Krishnashtami, is observed on the Ashtami tithi, the eighth day of the dark half or Krishna Paksha of the month of Shraavana. Lord Krishna is known world wide and celebrated as an avatar of God Vishnu.

On Monday, 30th of August 2021, the students of Adhira International School has celebrated Janmashtami. The Janmastami celebration was celebrated through virtual mode. The auspicious celebration started with different stories of Lord Krishna narrated by the teacher. The students love to hear the various naughty acts of Lord Krishna's childhood period. After that the teacher has introduced an activity. In that activity students draw a pot and decorate it with different decorative materials.

To change the monotonous routine, the school tried to bring few students to celebrate Janmashtami physically with maintaining social distancing. The students of Pre-Primary and Primary came traditionally dressed as Radha and Krishna. A splendidly colorful program was organized by the children and staff of the school; where students presented songs, danced, performed and stories. To create the awareness about the Janmashtami among children the teacher shared the mythological stories on Krishna, Radha, Kansh.

In future we will organize such types of functions where the students can understand the various festivals celebrated in India. The program was grace with the presence of founder director Mr. Navnath Dhawale. He also congratulates teachers and principal Ms. Sunita Phadke for making this program successful in online and offline mode.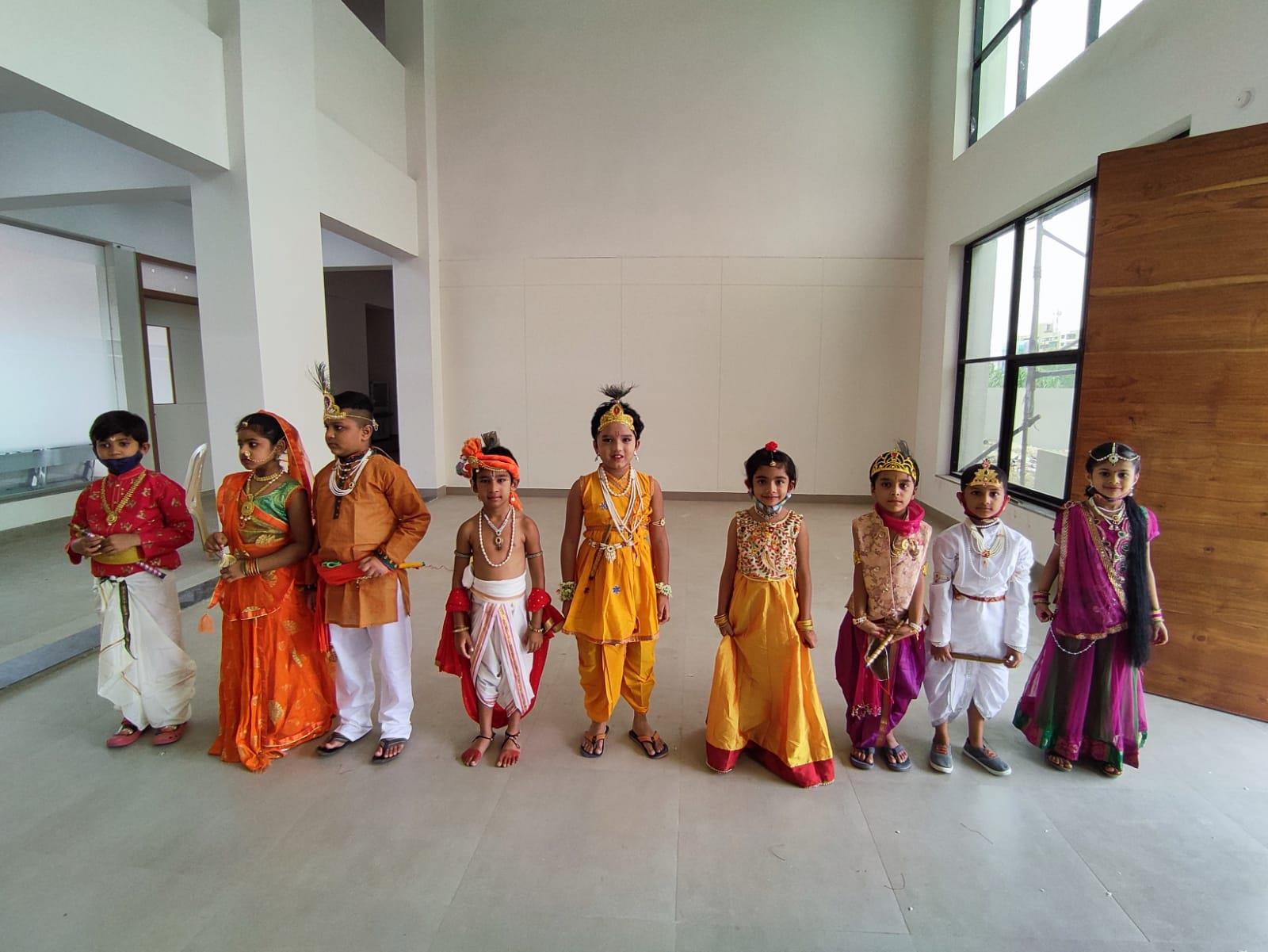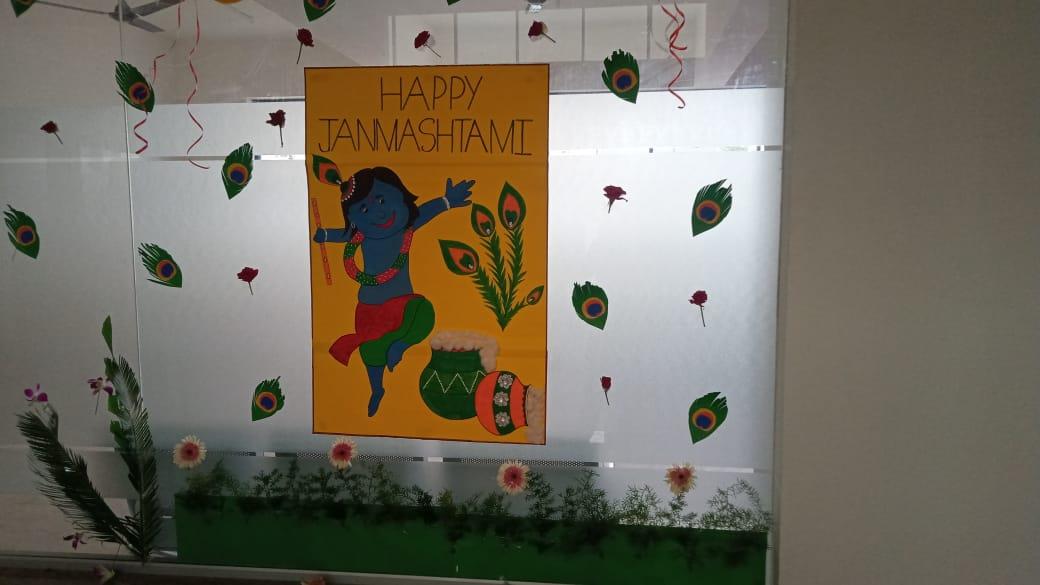 STUDENT ACHIEVEMENT : KOHIL MUDDI (SR. KG)S FIRST VIRTUAL PRESENTATION ABOUT ASTEROIDS


We are happy to inform you that Kohil Muddi (Sr. KG) presented his First Virtual Presentation about Asteroids on 30 August 2021 on the occasion of Asteroids Day organised by Children Space Club. He was the youngest of all the children who presented their study and was appreciated by all members during the event. We want to share our happiness with all the members of Adhira International School.
FOR PRESENTATION CLICK ON LINK BELOW.

https://docs.google.com/presentation/d/1bcEFgF4JkIgD-TrANGIj788jGTcLc7EA/edit?usp=sharing&ouid=113559595452052520079&rtpof=true&sd=true
INDEPENDENCE DAY CELEBRATION


15th August 2022, the 76th Independence Day was celebrated with great patriotic fervour by the AIS family. The day marks the day of liberation from the British Colonial rule and birth of the largest democracy in the world. The National Flag was unfurled by the chief guest, Mr. Bala Sahab Dhawale (Social Worker) and Mrs. Suman Dhawale followed by national anthem. The dignitaries were welcomed with bouquets of flowers by the Principal Mrs. Sunita Phadke and Asst. Director Dr. Devika Shinde. The school campus was decorated with flowers and tricolour balloons.

Various competitions such as fancy dress, drawing, craft, essay, traditional costumes with patriotic themes were conducted online to indulge students in this grand celebration.

Patriotism is a feeling to be instilled and not to be taught. Our young minds have learnt patriotism not only to be proud of nation rather to implement it in action. Expressed by Lil heroes of AIS family, 'Moment of freedom is a shade of Joy'.

Amidst the pandemic, the event was virtual for kids. Various online theme-based competitions such as fancy dress, drawing, craft, essay, traditional costumes with patriotic, paragraph writing, poster making and slogan writing were conducted to indulge students in this grand celebration.

It was indeed a wonderful celebration of the national festival during the lockdown.
GURU PURNIMA CELEBRATION


We at AIS Punawale celebrated Guru Purnima on 24th July with a lot of enthusiasm. This day is observed to acknowledge the contribution made by the teachers by imparting knowledge and wisdom. The day is also believed to be the day when Gautam Buddha gave his first sermon at Sarnath in Uttar Pradesh.

The occasion was hosted by Mrs. Snehal Hambarde primary class teacher. The importance of Guru Purnima was explained to the students by the teachers. Adhira International School believes in inculcating traditional values in the students. On the day of Guru Purnima, the students of AIS offered the Guru their gratitude and receive their blessing. They celebrated this auspicious festival with great enthusiasm, felicitating their torch bearers by reciting prayers, singing songs and speeches. The students took advantage of this opportunity and thanked their teachers for their immense love, support and motivation. On this day, the students express their gratitude to the life and teachings of their spiritual gurus. A guru not only teaches and gives us the knowledge but also shows the right path to lead our life.

Happy Guru Purnima!
AASHADI EKADASHI CELEBRATION


Aashadi Ekadashi was celebrated with great zeal at Adhira International school through virtual platform on 20th July 2021. On the occasion of Aashadhi Ekadashi students from nursery to grade 5 has participated very enthusiastically. The event was hosted by Mrs Amruta Palse primary teacher. The event started with recitation of shlokas and bhajans by the teachers. Mrs Aparna Verulkar primary class teacher explained significance of Aashadi Ekadashi.

On the occasion of Ashadhi Ekadashi students of all grades dressed themselves in the traditional costumes. An online Poster making competition was organised by the teachers.

It is our continuous effort to teach children our age-old traditions and values. The main purpose of the celebration is to understand the true purpose of Life and develops all aspects of human personality.
DEAR PARENTS, THANK YOU FOR YOUR OVERWHELMING RESPONSE

Dear Parents,
Thank you for your interest and an overwhelming repose to admission 2021-22 in our school for first standard and Jr. KG. Our admissions are still open for remaining vacant seats. I am delighted to share information about our school and about Adhira International School. We offer a Nursery to Grade 5 program which will reach up to 12th class in near future. And nearly 200+ students are taking online education( due to pandamic situation) right now during current academic year. Adhira International Schoolis based on philosophy Philosophical Framework for Holistic Education.

The Adhira International School approach to education has been proving itself also during online education for period of covid 19 and is reflected by the success of its students and engaged the students very well in academic year 2020-21. The developmentally based curriculum offers a unique and rare environment for a student to grow and develop into the type of young adult every parent wants, one who is intellectually curious, vibrant, happy, and well adjusted. We encourage prospective families to join us on one of the many events held throughout the school year online at official page of facebook (https://www.facebook.com/AISpunawale ) or visit www.adhirainternationalschool.co.in where you can learn about Adhira International School, see examples of student work, and speak with our faculty and administrators.

You can also explore our website for a wealth of information about school life, programs, and the curriculum. We understand the importance of finding the best school for your child.

Come discover why the Adhira International School is what you always hoped a school would be.

Contact the Admissions Office at 7746010101 to make an appointment. I look forward to meeting you soon! With warmest regards,

Dr. DevikaShinde
Assistant Director
Adhira International School

"At school we love to educate and inspires children to think, feel, and act with depth, imagination, and purpose"
ADHIRA INTERNATIONAL SCHOOL WON TITLE OF BEST SECOND IN EMERGING NATIONAL CURRICULUM SCHOOL CATEGORIES IN THE TOI'S TIMES SCHOOL SURVEY, 2020

It is a moment of immense glory that Adhira International School has been awarded as best second in Emerging national curriculum School categories in the TOI's Times School Survey, 2020.

The times school survey is the largest of its kind in the world.

The school not only attained 2nd position in the emerging category but also rated best school on these four key parameters that were a part of the all survey.

Holistic Development

Personal Attention

Activity Based learning

Contemporary Co curricular activities

Curriculum design

This is indeed a great achievement and we are proud of the support that we have received in these difficult times from parents, the students and all faculty and staff.
CHILDREN'S DAY CELEBRATION SPLASH ART FESTIVAL

An online Splash Art Festival was organised by Adhira International School Punawale for kids of primary as well as pre-primary on the occasion of children's day.

Children are mostly magician and power house of imagination. And when it comes to art they become only owner of their dream land. Our belief is that such a type of competitions provide opportunities on several levels. Today's world, whether it's in the classroom or the workforce, is extremely competitive. There are many students who have exceptional drawing skills. It is important for students to focus on soft skills such as drawing, painting, sketching, and so on.

Adhira International School Punawale always engage their students in such activities in free time to encourage young talent. This competition aims to showcase the creative talent.

We invite curious mind to join us by giving them limitless possibilities to express themselves.

Theme of the Splash art competition was Fun with Water Colour. All Students expressed their imagination freely and embraced their artistic side with paint and brush.

All the students from age groups between 3 to 10 had participated in the contest with great enthusiasm.

We want to send a big thank you to everyone who participated in our Splash Art contest and helped to make it a success!

We had so many incredible entries from talented artists.

Thank you for such engagement, we are absolutely blown away by your talent.

Congratulations to our winner!
GANDHI JAYANTI CELEBRATION

Mahatma Gandhi lovingly known as Bapu by all Indians is internationally known for his principle that led to India to its glorious freedom. 2nd October every year is celebrated as Gandhi Jayanti to remember for his principles of peace and nonviolence and to educate and inspire young generation, the contribution made by him to make India an independent country.

To admire this day, ADHIRA INTERNATIONAL SCHOOL PUNAWALE had organized Online Drawing Competition to commemorate 151th birth anniversary of Mahatma Gandhi to pay tribute to the father of nation. The theme of the contest was "World of Bapu". The participants were allowed to draw wide range of subjects related to the life of Mahatma Gandhi.

All the students from age group 3 to 10 years participated in the contest. The competition was divided into two groups Group A (Nursery to Sr.kg) and Group B (Grade 1 to 4).

The students showed their active part in the program and expressed their belief and feeling, and gratitude towards Mahatma Gandhi through their drawings.

On this occasion, Founder Director of Adhira International School Mr. Navnath Maruti Dhawle, Director Dr. Sanjay Singh, Assistant Director Dr. Devika Shinde and Principal Mrs. Neha Gadgoli congratulated the all students and appreciated the efforts taken by the parents to make the competition success in this current Covid-19 pandemic. Our belief is that students should exhibit their talent in such competitions as these types of competition at school level teaches students to step out of their comfort zone and take healthy risk instead of only doing activities that they are comfortable with. The competition proved to be a great success and students got opportunity to show their talent in extracurricular activity.

Adhira International School frequently organizes such types of competition in their social platforms because we at AIS Punawale believes that such a kind of competitions at school level nurtures self-confidence, bring out hidden talent and develops thinking skills in students.
PRE-PRIMARY JR. KG CLASS ACTIVITY

Academic activities are often not aimed at over all development, and this is why every child needs to be involved in extracurricular activity. Teaching doesn't need to be limited to textbook and blackboards. We believe playing is learning.Preschool kids often also learn other important life skills such as teamwork, problem-solving skills and other things they will need to grow up into well-balanced adults. With fun filled school activity for kids in AIS PUNAWALE learning becomes an interesting and enjoyable exercise. These class activities changes every day with the change in concept.

With appropriate school activities we ensures all round development of children and make them achieve their maximum potential. When children do not have anything constructive to do, they tend to make mischief, which is something that can be avoided with proper guidance.

While following these classroom activities, students are bound to learn new behavioral and disciplinary quality that can help them interact with the outside world.

To prepare children for the academic demands of school, teachers of ADHIRA INTERNATIONAL SCHOOL offers a wide variety of games and activities that helps them acquire not only necessary academic excellence but also social skills. These preschool activities teaches children to find answers through self-exploration, experimentation, and conversation.

Every child has a different personality, and those personalities need to be nurtured in a positive way. By introducing art and craft activities to the kids and involving them in such activities in schools, we tries to build their analytical, physical, and social development. When a young child makes something new, they enjoy sharing it with others. Encourage your child to discuss with you what they have made and how they made it, as this will help improve their language skills.

CELEBRATING TEACHER'S DAY ONLINE IN COVID 19 LOCKDOWN

Annually on September 5, we celebrate National Teachers' Day to express our gratitude and honour the teachers in our lives that have influenced us and taught us about everything the world has to offer. This day was designated in 1962 as a celebration of one the greatest teachers our country has ever seen, Dr. Sarvepalli Radhakrishnan. His birthday serves as a day for celebration for all the students and their teacher.Teachers receive cards, gifts, and flowers from their students and in certain schools, students perform plays, and dances for their teacher's entertainment. But as that may be impossible right now due to the covid 19, here are some quotes and messages to celebrate this joyous occasion with students, even though online means.

Quotes:
"Those who educate children well are more to be honoured than parents, for these only gave life, those the art of living well." – Aristotle
"It is the supreme art of the teacher to awaken joy in creative expression and knowledge." – Albert Einstein

Teachers play a very important role in students personality development and overall mental growth. Teachers not only give them knowledge but also shape student's imagination to build a better future for themselves.

To celebrate this occasion, students perform songs and plays, acknowledging the contribution of their teachers. Students also show their affection to their favourite teachers in the form of cards, speeches and chocolates.In the wake of coronavirus pandemic, all the schools have been closed for the last few months. With online classes, students and teachers celebrated Teachers' Day 2020 virtually.

Every year, students prepare a speech for their teachers, to convey their wishes and gratitude. Even this year, students prepared a speech at home, and performed online, during virtual celebrations. Taking education to the next level, this year may have given us tough times, but our teachers have surely been a ray of hope.From guiding us to motivating us, this year our respect for teachers worldwide has grown immensely.

We know it has been challenging for each one of us, but teachers have been student's lockdown mentors. They have supported students throughout and helped them cope with online classes and tests.

Last but not least, Dr APJ Abdul Kalam's quote, "The purpose of education is to make good human beings with skill and expertise. Enlightened human beings can be created by teachers.

Thank you to all my teachers, who have always been our guiding light and support system!

ONLINE GANESH UTSAV CELEBRATION WITH FUN FILLED ACTIVITIES

At Adhira International School celebrations and festival is fundamental part of learning as it strengthens social and cultural belief in a child. Such celebration in school brings students closer to traditional values.. Being a diverse country, the students should know the significance of each and every festival as it develops strong bond among them.

We at Adhira International School Punawale believe young minds do not know much about festivals and its importance so we tries make them aware of the festival and its importance. Children will only understand the importance of festivals only if they are told about occasion's significance, each festival has its own cultural importance and young children are made to remember the festival by holding cultural programs.

Ganesh Chaturthi is a major festival celebrated country wide, though the real beauty of this festival is best seen in Maharashtra. The rich history of Ganesh Chaturthi acts as an inspiration for school children to stay united. Also, people believe that Lord Ganesha grants intelligence. The festival is considered to be the symbol of peace and unity.

Due to COVID pandemic we celebrated Ganesh Chaturthi festival virtually. There was ten themes for ten days celebration. Students participated in each and every activity and enjoyed the occasion by chanting shlokas, drawing, painting, and narrating Ganesh stories. Students prepared a skit, dance performances and they sang a beautiful Ganesh Vandana. The dance, song, dance drama and skit are all parts of showing the Lord devotion and respect. We at AIS Punawale always try to educate our students in a more fun way.

Adhira International School Pune focuses on the holistic development of each and every child with the aim to make the next generation more innovative and imaginative. We at AIS Punawale ensures best education for all students and also learning with joy.

INDEPENDENCE DAY CELEBRATION

Independence Day was celebrated with great zeal and excitement at Adhira International School. The day began with slight showers of rain but fortunately diminished and eventually came to an end right in time. The celebration remained on schedule and started at 8:30 a.m. on the school ground with the audience consisting of teachers and the supports staffs of the school.

The Director of Adhira International School Punawale Mr. Navnath Dhawale joined by principal Ms. Neha Gadgoli with their faculty members in conducting a small Pooja in honor of national flag. This was followed by the traditional Flag Hoisting Ceremony by the dignitaries. They saluted the flag and sang the National Anthem, expressing the joy of our freedom. They also expressed their thoughts of gratitude towards those who make it possible for us to live our lives with peace, dignity and pride as citizens of a self-reliant India.

In these unprecedented times of COVID-19, the school opted for a virtual route to celebrate Independence Day through Google Meet.

The management of the AIS Punawale had generated a Google Meet link and asked the students to watch the flag hoisting ceremony on their school premises. Even in these difficult times of Covid-19, all the teachers and students celebrated the occasion with great pomp.

The students were not physically present in the school premises, however, they were connected with us via virtual platform. The school has organized online speech competition, drawing competition, dance drills and other activities to keep students stay connected and celebrate the occasion.

ADMISSION OPEN 2023-24

Adhira International School is glad to announce that we have started admission process for the academic year2023- 2024. Admissions are available for the classes Nursery, Jr KG , SrKG and for classes 1st to 4th.

LATITUDE 18 MALL EVENT

Adhira International School believes discovering talent at an early stage can help them achieve their dream. The school has organized drawing competition in latitude 18 mall for the age group of 3 to 10 year children and distributed certificates.

Adhira international school sponsored drawing competition on the occasion on International Women's Day. We at AIS giving opportunity to grow each student in the crowd of thousand people and to stand different and unique in the crowd.

BHUMI PUJAN

On this day the foundation stone of ADHIRA INTERNATIONAL SCHOOL had been laid with an aim to create an exciting learning environment to provide rich, diverse and challenging education through excellent and innovative teaching and learning.