Founder Chairman Message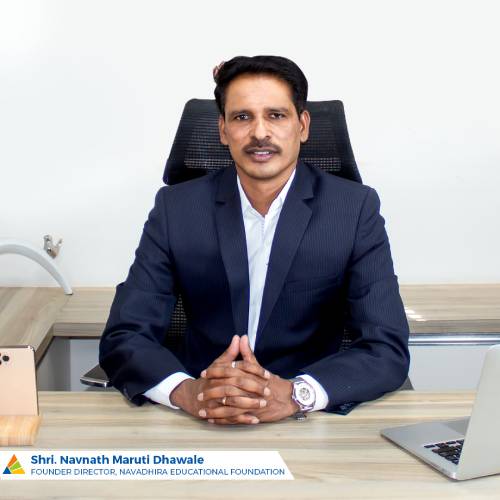 Shri. Navnath Maruti Dhawale.
Founder Chairman,
Adhira Educational Foundation
Dear Parents,

I extend a very warm welcome to you all in Adhira International School, Punawale, Pune. The contemporary world is in a competitive race wherein each parent would expect their child to excel in all the areas, which, in turn, can inject a lot of stress in these pure little souls for performing well.

We aim to be so benevolent that we provide a tranquil learning environment that encourages crafty and expressive thinking. We look forward to weave uprightness, esteem, accountability and unification in every student so that they turn out to be transcendent cosmopolitans.

The co-educational environment and the tech-friendly learning will prepare our students for the live world and work. We will enforce the desire of gaining knowledge on our students.

In today's demanding world, our school concentrates on not only imparting suitable academics but also on injecting the core conventional values. Here, the curriculum will avail Language lab, Computer lab, Maths lab, Vale Education lab, Robotic lab and Aeromodelling, Library, AV Room and Remedial classes for concept clarity. The co-curricular will include Yoga for physical and mental health, Club activities, Educational visits, Swimming and Horse riding.

Our education system will prepare the students to think and act creatively, demonstrate high performance and meet the highest expectations. Our focus will also be on channelizing our students' inherent talent from an early age to help them to achieve their appropriate place in the field of their interest.

The future relies on our own hands and it's not circumstantial.