Principal's Desk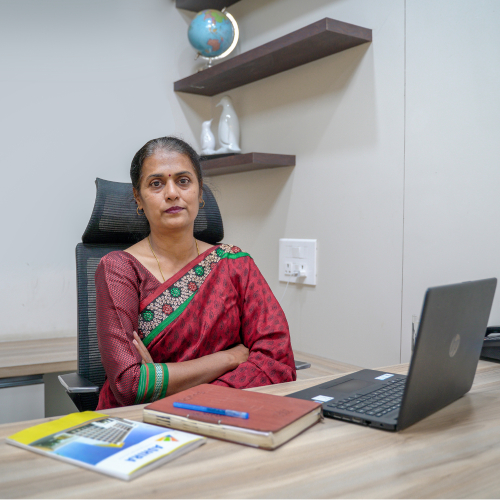 (Miss. Sunita S. Phadke)
Principal,
Adhira International School, Punawale
,
Dear Parents,
Greetings of the season

As we are ushering into a completely new world with a lot of emotional, financial and mental turmoil that this century has shown us. Let us pledge and ensure that our wards will be a generation of excellent human beings through a perfect blend of education and life skills imbibed into them right from their foundation years which is an extremely constructive period of their life.

Being the Principal of Adhira International School let me assure you all that your ward shall surely be a world citizen when he/she enters into the real world understanding the responsibility and challenges that life will throw at them. The teaching faculty at Adhira International School will leave no stone unturned to groom and make each and every student of Adhira International School citizen par excellence.

Holistic development, cultural, emotional and physical development are of utmost priority and significant at Adhira International School. We have created the school culture in such a way that no child is left behind. Remedial classes are compulsory for all those students whose learning pace and some important skills necessary for that class or age have not been achieved.

CCA is an important skill enhancement programme. Personal attention is given to every child to ensure that the child is ready to go to the next class. My experience of 26 years will be enriching for students and staff for sure. Come, join the journey of transformation of your child with us and be a witness to the growth and development of these innocent souls imbibed with 21st century skills.